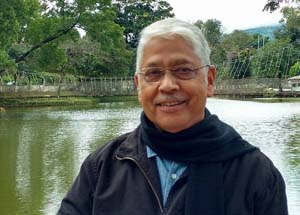 Group Captain (Retd.) Deb Gohain
Deb Gohain is a self taught artist who had served in the Indian Air Force (IAF) for more than 30 years. He took premature retirement from Air Force in 2004 in the rank of Group Captain and during his retired life developed interest in Aviation Art.
His career as a successful fighter pilot helped him in recreating on canvas historical events of IAF in war, particularly in Indo – Pakistan conflicts of 1965 and 1971.
His paintings today adorn walls of many Air Force units, museums, offices and private homes including the prestigious Air Force Museum at Palam.
...He intends to continue encouraging the young generations to join the Armed Force by depicting courageous feats of the Indian Air Force through his art.
–

Brigadier (Retd.) Ranjit Borthakur
His paintings can also be seen in the website of BharatRakshak.com
Deb Gohain also an avid painter of flowers in watercolour, the hobby he picked up in his school days at Sainik School, Goalpara and nurtured it through his training days at National Defence Academy (NDA) and flying academies. However, it was once again after retirement from Air Force, he pursued his hobby as a passion and has taken part in a number of group exhibitions in and around Guwahati.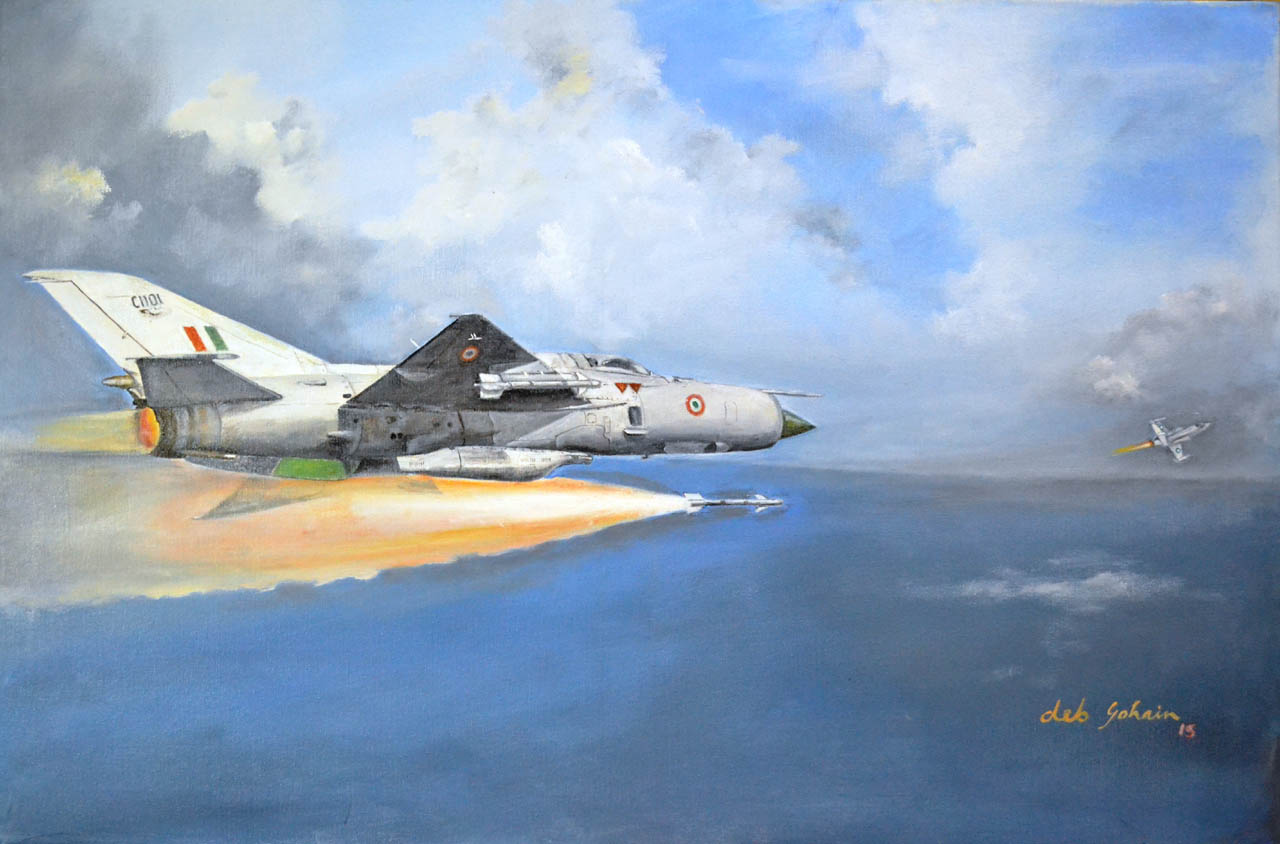 Deb Gohain is now settled permanently at Guwahati and spends most of his spare time in his paintings and travelling around sightseeing in India and abroad. He is also an avid photographer and a weekend golfer.